Navratri 2019
19th Oct 2019, Sunday
18:00 – 22:00 HRS
@Hannover
by
IASH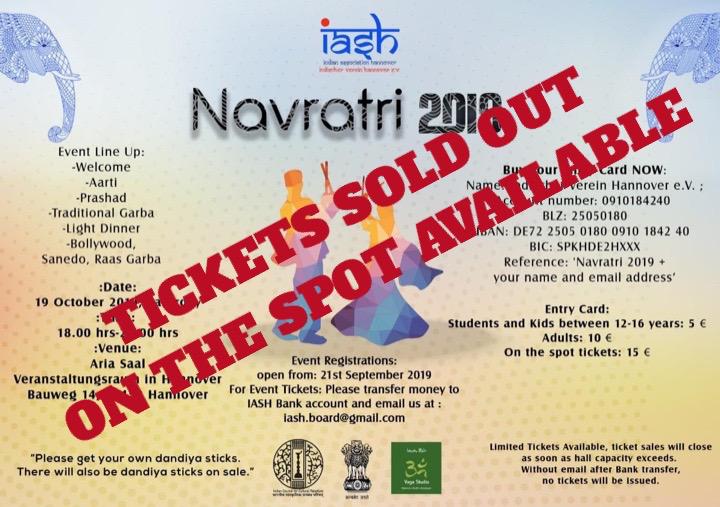 Greetings. Hope you are well.
The tickets for Navratri 2019 are sold out. On the spot ticket sales has now started and the price per ticket is 15€. Those interested in buying should transfer the money and email us and we will send you the ticket.
Please note:
1. Those who have transferred money for normal tickets and have not received the tickets from us will be refunded. We recommend emailing us immediately after transferring money to avoid disappointment.
2. On the spot tickets are also limited in numbers.
We look forward to seeing you all at Navratri 2019
Please Transfer Money to IASH Bank Account
IASH Bank Details:
Name: Indischer Verein Hannover e.V. ;
Account number: 0910184240
BLZ: 25050180
IBAN: DE72 2505 0180 0910 1842 40
BIC: SPKHDE2HXXX
Reference: 'Navratri 2019 + your name and email address'
and
email us at
iash.board@gmail.com
We look forward to seeing you all there!!!
—