In Solidarity with people and Govt. of KERALA
IASH is very glad and thankful to all the Indian and International Diaspora, German Friends and Students living in and around Hannover to have helped us raise 6675€ to stand in solidarity with Kerala in this time of unprecedented floods.
IASH hosted a fund raising dinner on 24th August 2018, Friday at the Volkshochschule Hannover.
The received funds have been transferred to the Chief Ministers Distress Relief Fund by IASH on 03 September 2018.
Please note that IASH is no more accepting funds for donation.
Those who are interested in donating can donate directly to the
Chief Ministers Distress Relief Fund.
A report of the event hosted by IASH
Donations
* Note:
-Only Monetary Donations will be accepted.
-Donation Receipt will be provided by IASH.
Bank Details:
Name: Indischer Verein Hannover e.V.
Account Number: 0910184240
BLZ: 25050180
IBAN: DE72 2505 0180 0910 1842 40
BIC: SPKHDE2HXXX
Reference: KERALA FLOODS
Fund Raising Dinner Photos
Acknowledgement of Hon. Chief Minister of Kerala,
Shri Pinarayi Vijayan to IASH
on
receiving the funds raised
by
IASH
in
solidarity with Kerala
in the
unprecedented situation of Floods.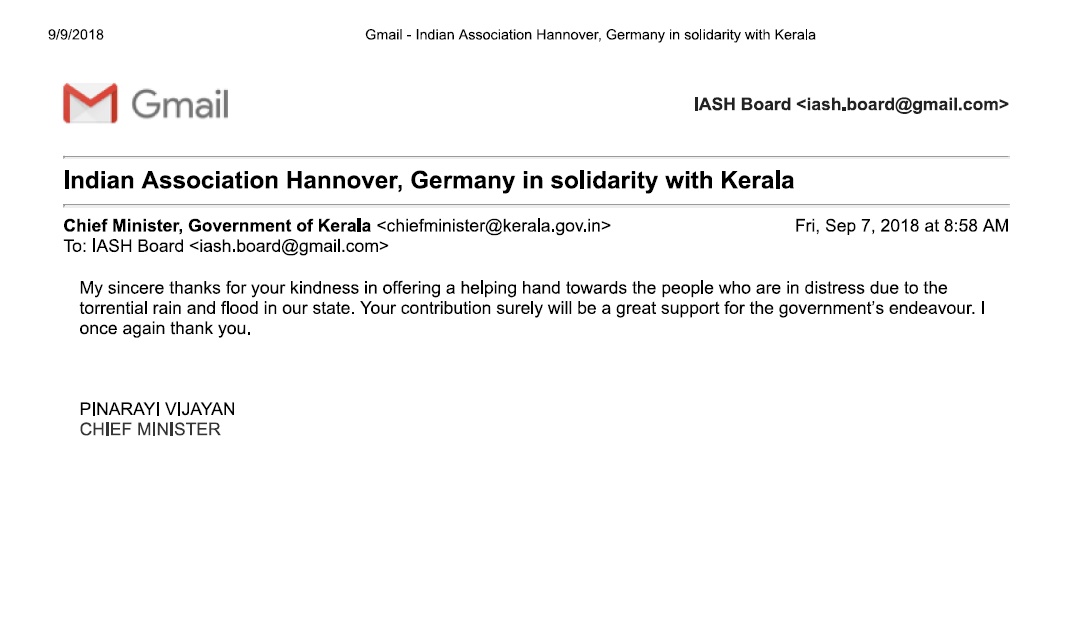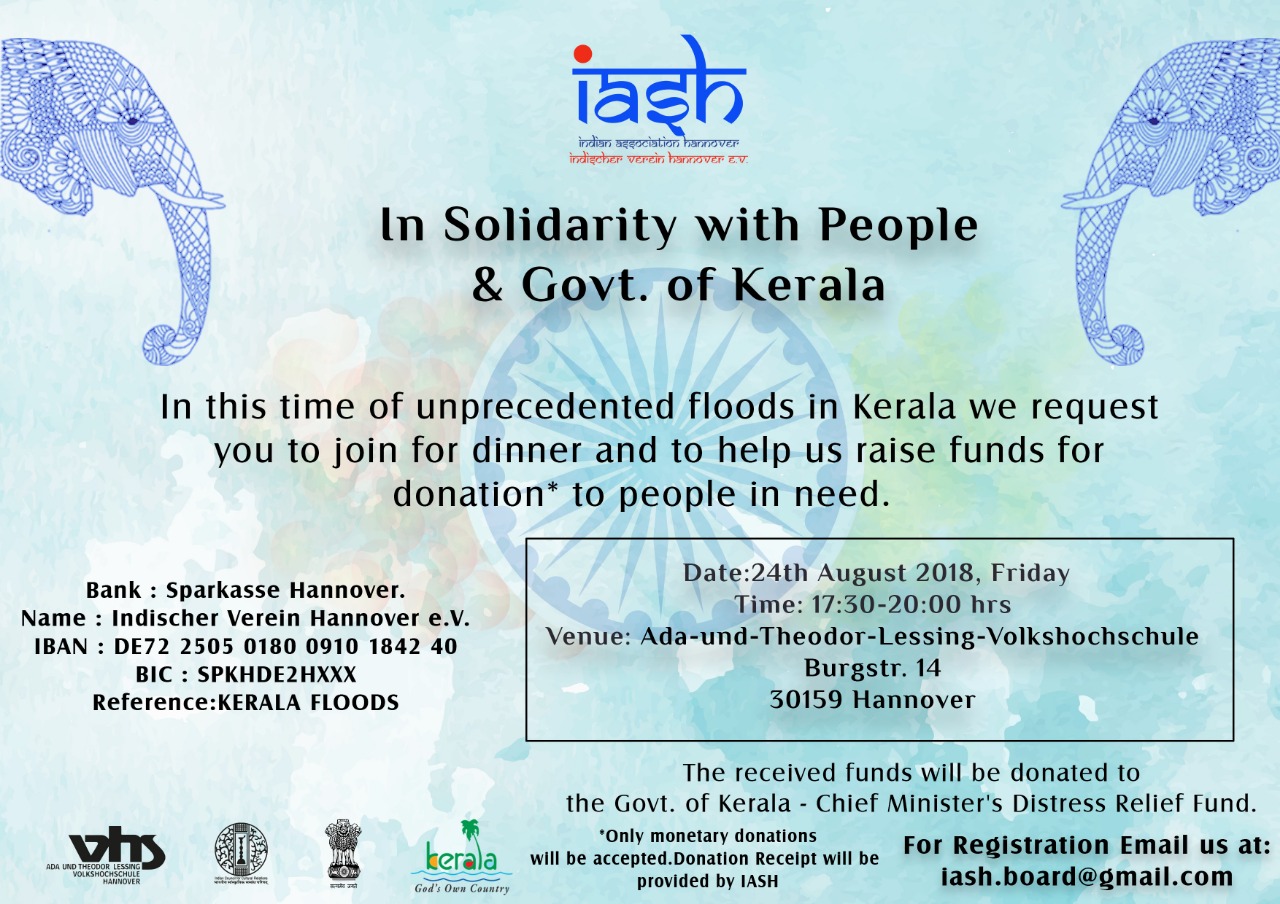 Let us all stand together with our Nation in the time of this unprecedented difficulty.