iCafe and Potluck Dinner
International Office, Leibniz University Hannover
Greetings!
Indian Assosciation is hosting its final event of the year on Sunday, 27th November 2016. After the great response shown to the discussion of Indian Law at the Republic Day event earlier this year, we are proud to host a discourse on a some selected topics of the Indian Constitutional Law. We are honoured to have Prof. Dr. Ravindra Kumar Singh, ICCR Rotating Chair Professor at the Leibniz University, Hannover.
He has participated and presented research papers/ articles at various reputed National and International Seminars/Conferences, and has written research papers/articles on diverse aspects of the Constitutional Law, Contract Law, Legal Education, Human Rights, etc. He is a full time faculty-member at Gujarat National Law University (GNLU) in India. There is sufficient time allocated for open discussion regarding each topic after Dr Singh's short introduction.
After the discourse, there will be a Potluck Dinner for which cutlery will be provided by IASH. A Google Spreadsheet link is shared at the bottom of the page, where you can enter your name and what food you will get for the Potluck. Kindly ensure that there is enough for at least 5 people.
We are excited and look forward to having widespread participation so everyone at the event can taste the authentic food from your region or of your choice!
Event: iCafe and Potluck Dinner
Date: 27th November 2016
Time: 16:30 Hours onwards
Venue: International Office, Leibniz University Hannover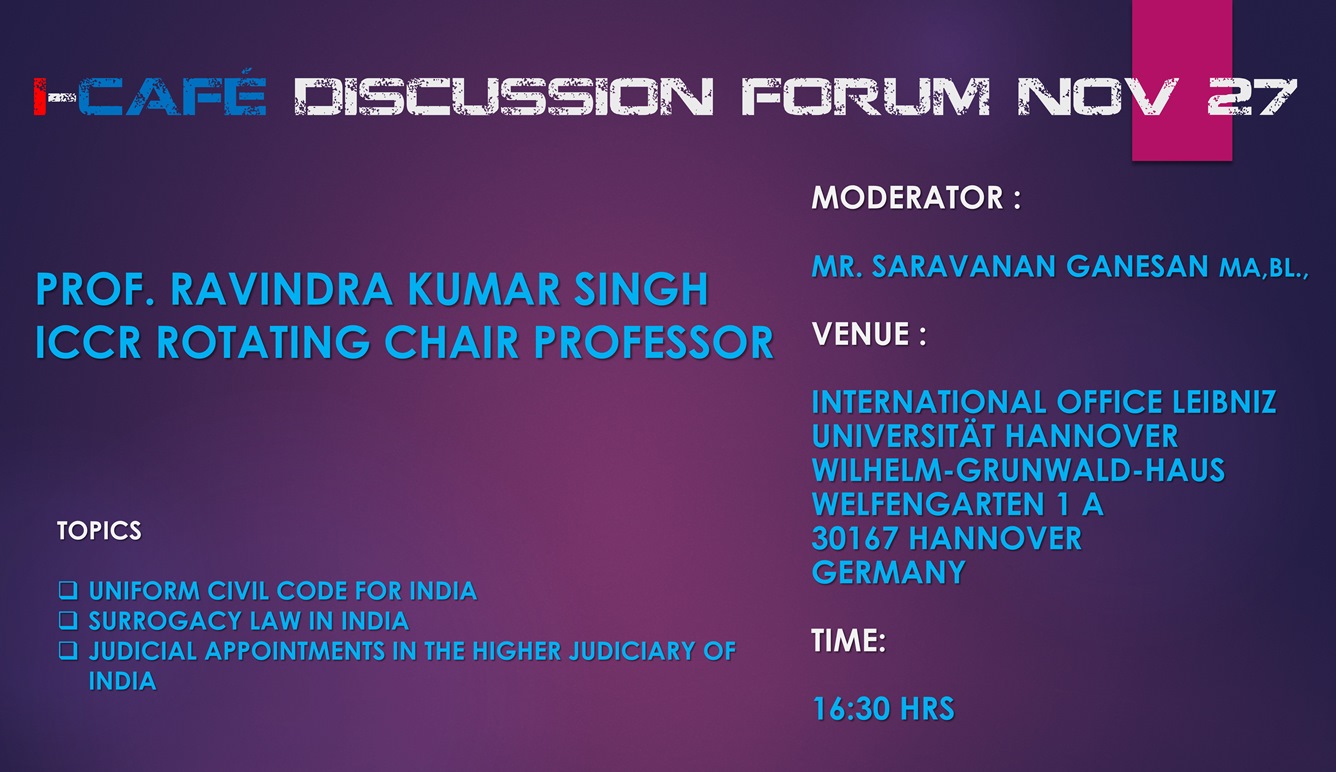 We look forward to seeing you at the event!