Dear IASH Members,
GREETINGS TO ALL OF YOU!!!
IASH heartily and cordially
invites
you to
iCafé: Medical System in Germany
Would you like to know about..
The German Medical System, Insurance Coverages in Germany,  Difference between the public and private insurance (providers) — YES? THEN … 
Come join us for the
iCafé by Dr. Bettina Fontaine (Praxis Dr Fontaine und Kollegen)
along with
Mr. Samy Raj and Mr. Matthias Weidtler (CORACLE)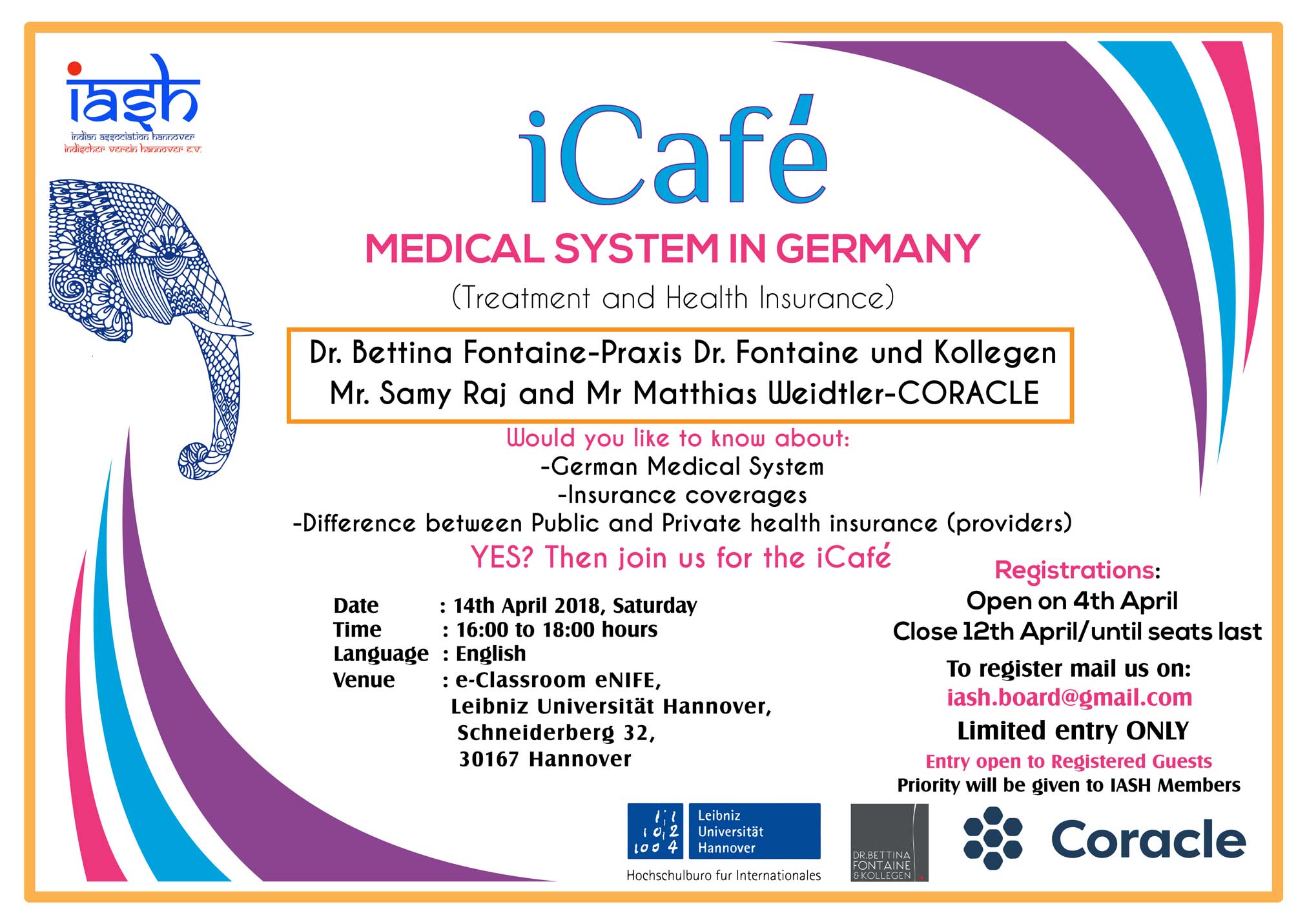 Event
iCafé: Medical System in Germany
Venue
eClassroom, eNIFE, Leibniz Universität Hannover, Schneiderberg 32, 30167 Hannover. 
This Seminar will be
useful for: 
Students
who have started their studies in Hannover/Germany
Young Professionals
 and
Families
who have moved in recently to Germany or are there since a while and would also like to learn more.
There will also be a Question and Answer Round to resolve your queries.
REGISTRATION
Please note that Entry will be open to Registered Guests only and IASH members will be given priority. 
To subscribe to our membership click here.
CONTACTS FOR TICKETS:    
To register yourself please write to us on 
iash.board@gmail.com                                                               
Some come lets enrich ourselves. We are excited to see you all at the iCafé.
Wish you a pleasant week ahead.
Best Regards,
IASH Board