3'rd International Day of Yoga (IDY)
Consulate General of India, Hamburg is celebrating the 3'rd International Day of Yoga (IDY)
on Wednesday, 21'st June 2017 from, 1915 hrs to 2000 hrs
at the
Zentrum für Hochschulsport
Am Moritzwinkel 6, 30167 Hannover
International Day of Yoga 2017 in Hannover:
For the first time International Day of Yoga was celebrated in Hannover at the Leibniz Universität Hannover on 21st June 2017.
The event took place at the sports center of the University. Consul General of India, Shri Madan Lal Raigar inaugurated the event with Prof. Dr. Volker Epping, President, Leibniz Universität Hannover, Mr. Sebastian Knust, Director, Sports Center, Leibniz Universität Hannover and Dr. Birgit Barden, Director, International Affairs, Leibniz Universität Hannover.
The yoga lecture and demonstration was performed by Prof. Naveen Halappa, ICCR Chair Professor at Leibniz Universität Hannover.
The event was supported by the Consulate General of India and The Tagore Centre, Embassy of India.
The event was coordinated by Indian Association Hannover represented by its
President Dr. Jayashankar Selvadurai and
Vice-President Amandeep Singh Gualti.
Gallery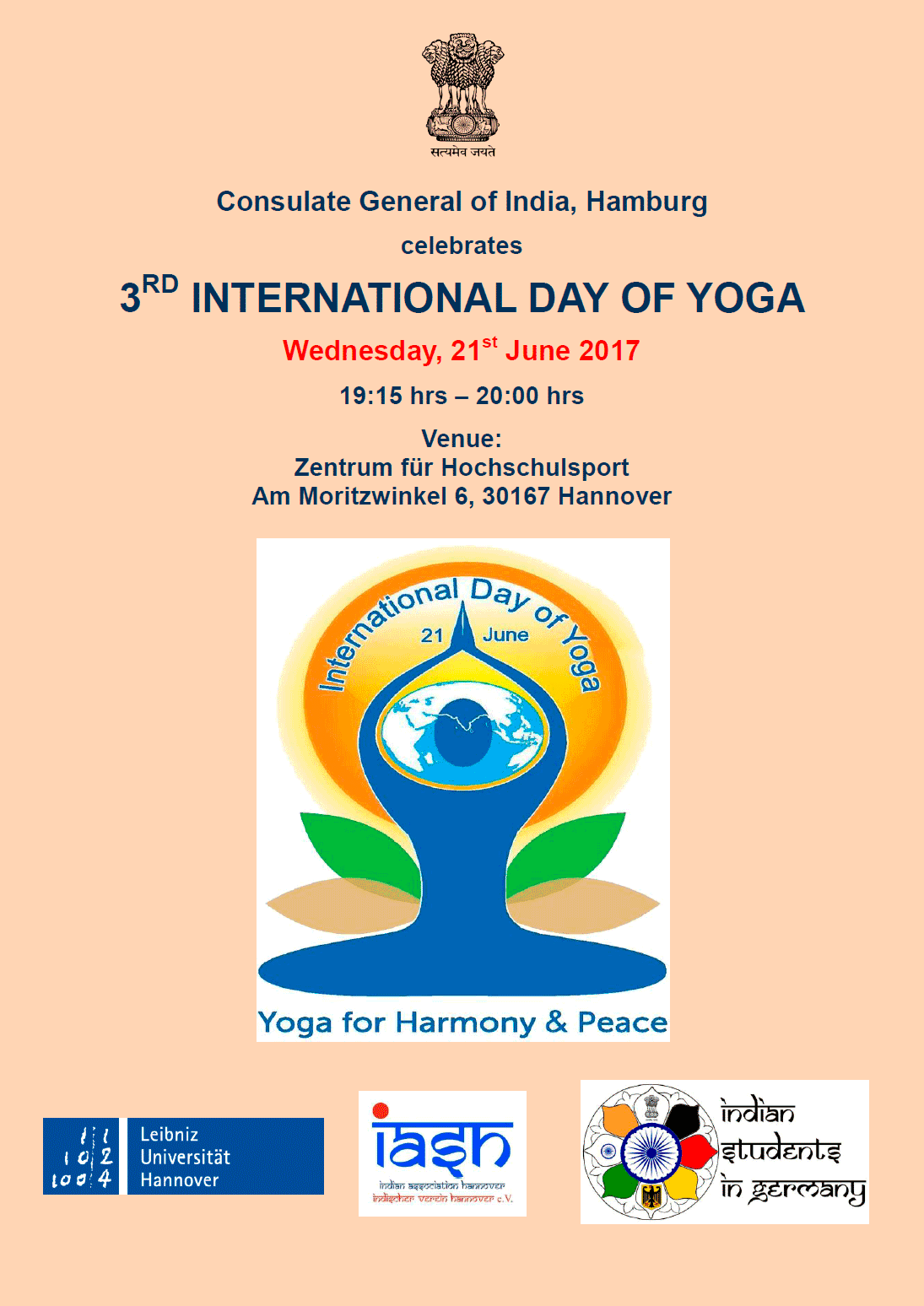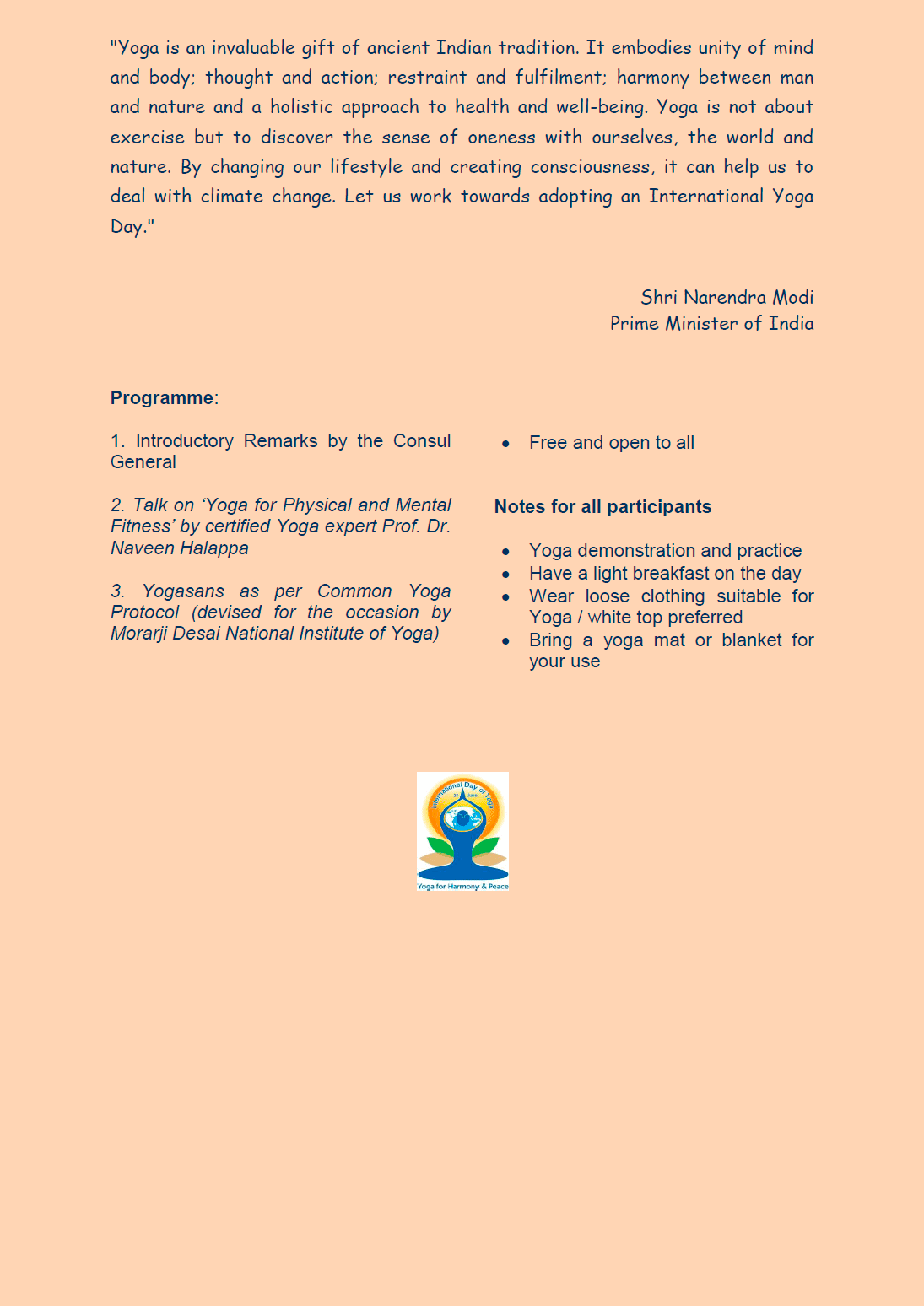 Free and open to all
We look forward to seeing you at the event!