Bollywood Night 2019
4th May 2019, Saturday
Dear IASH Members and Friends,
Greetings! 
IASH heartily and cordially invites you to the Bollywood Night 2019.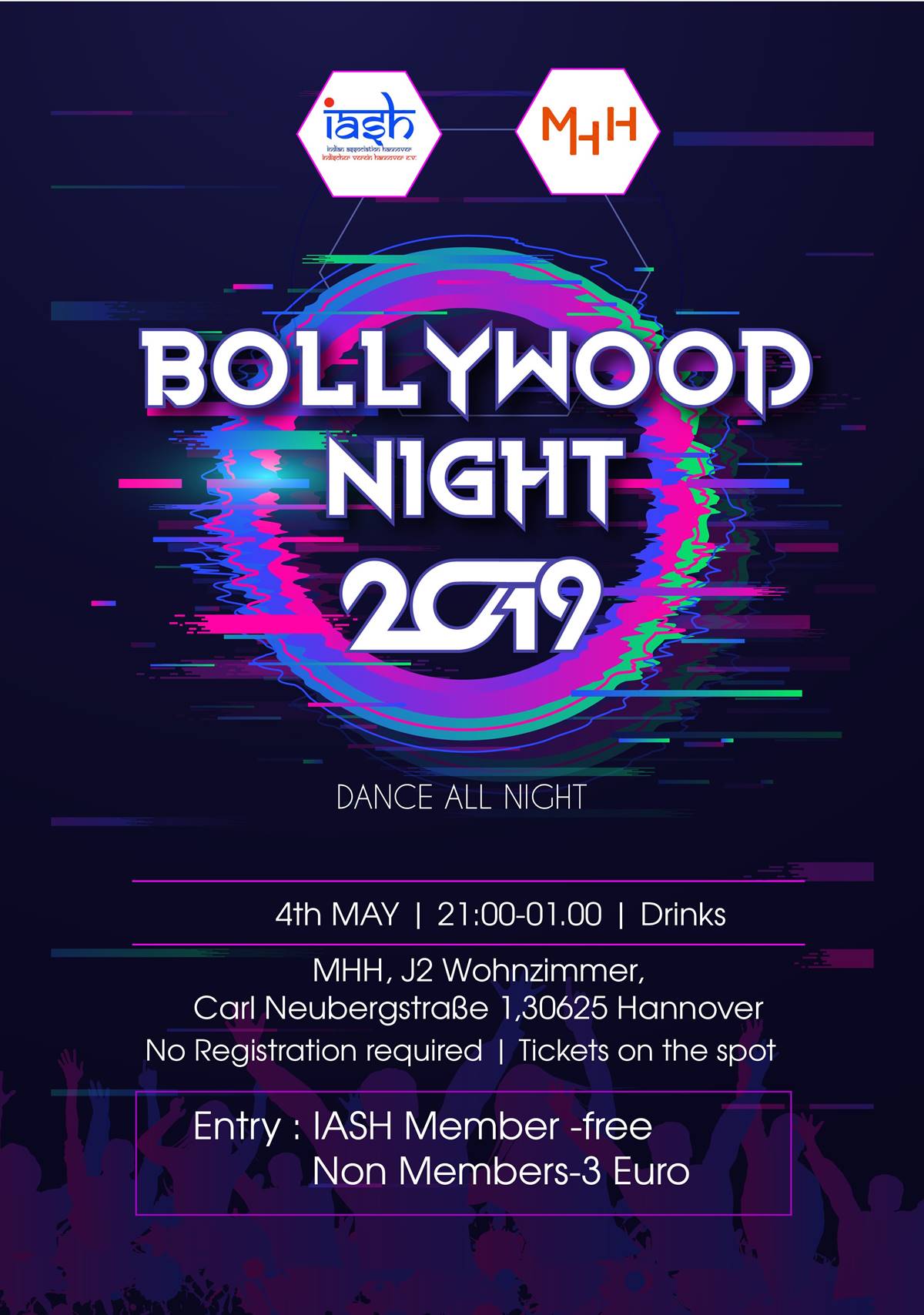 Entry Fees
IASH Members- Free Non Members- 3 €
Please note that there is NO REGISTRATION required and tickets will be available only on the spot. No KIDS will be allowed in the event.
Event
Bollywood Night 2019
Date
4th May 2019, Saturday
Venue
MHH (Medizinische Hochschule Hannover), J2 Wohnzimmer, Carl Neubergstraße 1, 30625 Hannover
So come let's party hard and enjoy the night with lots of fun.